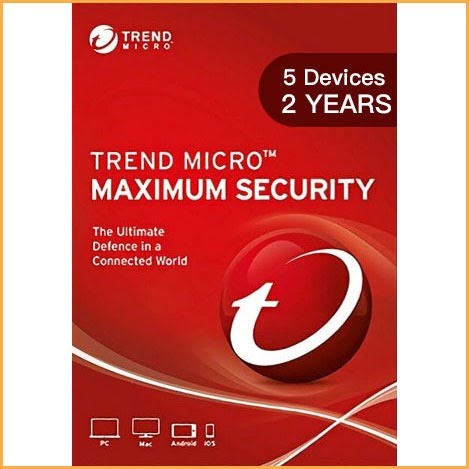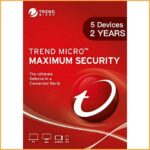 Trend Micro Maximum Security 5-Device 2-Year Subscription Global
7
people are viewing this right now

Guaranteed safe & secure checkout
Description
Social networking protections are available with Trend Micro Maximum Security software, automatically scanning feeds and walls to show safe links. Potentially problematic ones get highlighted in red for convenience.
The security reports offered by this product deliver information that's easy to understand about the current threats your computer or device faces.
Antivirus protections are quite strong with this product, delivering real-time status reports while providing shortcuts to the most helpful features.
Web threat protections are included to stop malicious downloads from websites, instant messaging platforms, and emails.
Benefits of Using Trend Micro Maximum Security Software 2 Year / 5-Devices
It seems like everyone is trying to steal personal identity information online today. People receive phishing emails daily, and you never know how secure a website will be.
That's why Trend Micro Maximum Security 2 Years for 5 Devices is such a fantastic asset to consider today. It automatically highlights many of the threats you'll encounter online, including when scrolling through your social media feeds.
Here are some of the benefits you can expect when choosing this software to meet your online security requirements.
Online Storage. When users buy Trend Micro Maximum Security software, they'll receive up to 5 GB of SafeSync online storage. This feature offers protection for sharing photos, videos, and other important files.
Parental Controls. Trend Micro gives parents the tools they need to protect their kids in today's online world. Options include limiting Internet time, app controls, and inappropriate content blocking. Detailed activity reports are available with some subscription levels.
Vault Services. When using this product, an individual's confidential files stay safe at all times. No one can access them without receiving the user's permission first. Even if your computer disappears, this feature has remote access to lock things down.
Using Trend Micro Maximum Security software allows users to access their digital lives from any web-enabled computer or mobile device.
Why Choose Trend Micro Maximum Security 2 Year / 5-Devices?
With Trend Micro Maximum Security 5 Devices for 2 Years, everyone receives multiple protective layers that safeguard online activities and personal information.
It delivers one-click support for your Facebook page settings to control who can contact you or access your information. The product identifies locations that could lead to privacy problems.
That's on top of the data theft protection, secure erase features for permanent file deletion, and system tuning to maximize speed or recover space. It's a comprehensive investment that remains affordable.
Systems Supported by Trend Micro Maximum Security Software
If you'd like to further explore the benefits of Trend Micro Maximum Security software, it's crucial to see if the product is compatible with your system. It is currently available for the following platforms.
Windows Vista SP2, 7, 8, 10 and 11
macOS X 10.10 and above.
iOS 10 and above.
Android 4.0 and above.
Everything you need to access is available on the central console screen with Trend Micro Maximum Security software when protecting your computer or device. It's one of the most straightforward and most comprehensive solutions available today, which is why it deserves a closer look.
Warranty
We are proud to offer a lifetime product warranty on all of our digital products. We understand that buying digital licenses can sometimes be unpredictable, and we want you to feel confident in your purchase for years to come.
Our lifetime product warranty covers any issues related to our license keys, so you can rest easy knowing that your purchase is protected. If you ever experience an issue with your product, simply contact us and we will be happy to provide technical support and assistance in resolving the issue. We are committed to providing exceptional customer service and ensuring that you are completely satisfied with your purchase.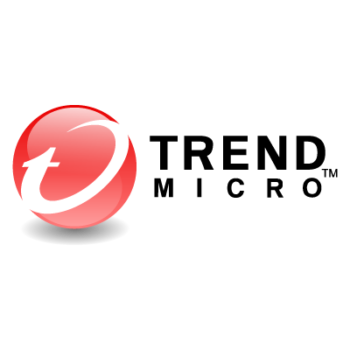 More Products
Trend Micro
Trend Micro Inc. is a multinational cyber security software company with global headquarters in Tokyo, Japan and in Dallas/Fort Worth Metroplex, United States. The company has globally dispersed R&D in 16 locations across every continent excluding Antarctica.