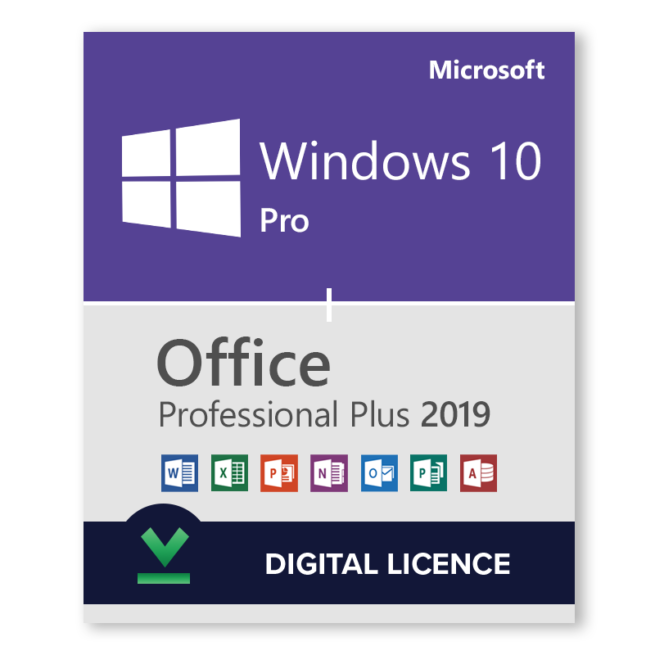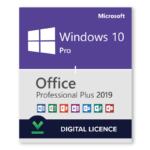 Windows 10 Pro + Microsoft Office 2019 Professional Plus Bundle
2
people are viewing this right now

Guaranteed safe & secure checkout
Description
Buy Windows 10 Pro together with Office Professional Plus 2019 for the best price at Procdkey.  Order now and we will send you the Windows 10 and Office 2019 product keys directly via e-mail. These are one-time licences and the activation keys are only valid for installation on 1 PC.
Windows 10 Pro
Windows 10 brings back the windows you already know and incorporates significant improvements. Being the fastest Microsoft operating system to date, Windows 10 also comes with an updated built in security system to help protect your system from malicious software. Windows 10 Pro has all the features of Windows 10 Home alongside convenient business punctuality for encryption, remote log on and creating virtual machines. It offers more safety for your device, with features like Windows Hello and always-enabled free updates. Microsoft's new operating system comes with built-in apps for 3D creation, photos, music, movies, maps and more.
‣ More about: Windows 10 Pro
Microsoft Office Professional Plus 2019
Get it all done with Office 2019 Professional Plus. Take your productivity to the next level with newest version of classic Office apps and email. It also comes with new inking tools, data types, functions, translation and editing tools, motion graphics and more innovative ways to work efficiently!
Included applications: Outlook, Word, Excel, PowerPoint, OneNote, Publisher, Access, OneDrive, Skype for Business.
‣ More about: Office Professional Plus 2019
The initial activation of all purchased products should be performed no later than 3 months after the purchase date. Note that the initial activation period is not the warranty period of the product – all warranty details are thoroughly explained in the terms and conditions section.
System Requirements: Windows 10 Pro
‣ Required Processor: 1 GHz processor or System on a Chip (SoC) ‣ Required Memory: 1 GB RAM (32-bit); 2 GB RAM (64-bit) ‣ Required Hard Disk Space: 16 GB (32-bit); 32 GB (64-bit) ‣ Required Display: 800 x 600 screen resolution or higher  ‣ Required Graphics Card: DirectX® 9 graphics processor with WDDM 1.0 driver ‣ Required Connectivity: Internet access (fees may apply)
System Requirements: Office Professional Plus 2019
‣ Required Processor: 1.6 GHz or faster, 2-core (2.0 GHz or greater recommended for Skype for Business) ‣ Recommended Memory:  2 GB RAM (32-bit); 4 GB RAM (64-bit) ‣ Required Hard Disk Space: 4 GB free space ‣ Required Display: 1280 x 768 screen resolution or higher  ‣ Required Graphics Card: DirectX 9 or later, with WDDM 2.0 or higher ‣ Required Connectivity: Internet access (fees may apply)
‣ Other: Microsoft Account‣ Operating System: Windows 11, Windows 10, Windows 10 LTSC 2021, Windows 10 LTSC 2019, Windows Server 2022, Windows Server 2019
If you have any further inquiries please do not hesitate to contact us!
Reviews
Have used before to purchase Microsoft Office, this time I purchased Norton anti virus software. Excellent price and easy to follow instructions. Will definitely use again.
I had a query about renewing Microsoft Office 365.
I got on to a chat and within minutes my question was answered so I placed the order.
Best software code shop I ever tried plus best customer service. Try it yourself!
It was a very good experience, very affordable and fast service.
Great service and good deals! They also have very clear instructions helpful for people who might not be so PC savvy!
Warranty
We are proud to offer a lifetime product warranty on all of our digital products. We understand that buying digital licenses can sometimes be unpredictable, and we want you to feel confident in your purchase for years to come.
Our lifetime product warranty covers any issues related to our license keys, so you can rest easy knowing that your purchase is protected. If you ever experience an issue with your product, simply contact us and we will be happy to provide technical support and assistance in resolving the issue. We are committed to providing exceptional customer service and ensuring that you are completely satisfied with your purchase.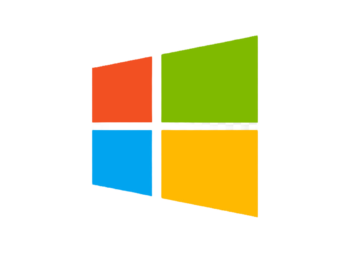 More Products
Microsoft
Microsoft Corporation is an American multinational technology corporation producing computer software, consumer electronics, personal computers, and related services.
Procdkey LTD is a registered company in United Kingdom with company number 15081063 and a registered Microsoft partner in United Kingdom and United States. (Microsoft partner Network ID 6769787)