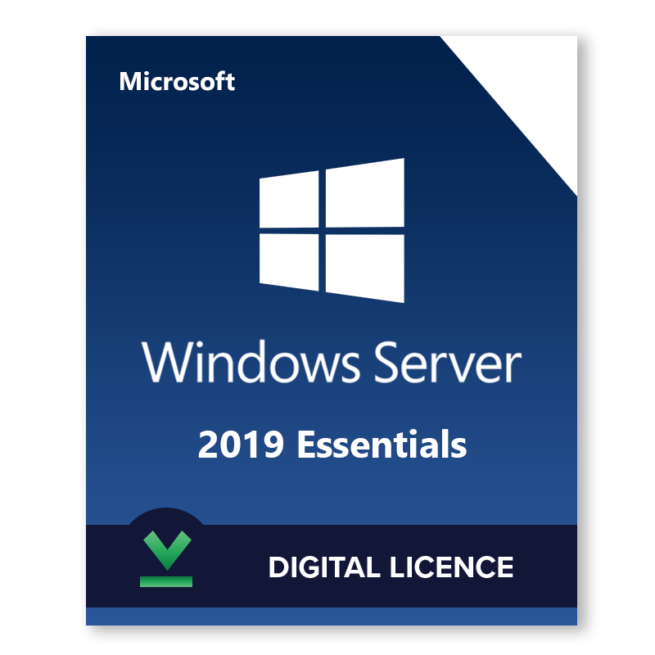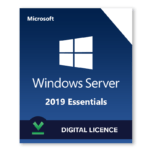 Microsoft Windows Server Essentials 2019
24
people are viewing this right now

Guaranteed safe & secure checkout
Description
If you need to purchase five or more licences, we offer personalised offers.
Buy Microsoft Windows Server Essentials 2019 Digital Licence to get the new and enhanced features and capabilities that will allow you and your team to be more productive.
Order now for the best price at Procdkey and we will send you the Microsoft Windows Server Essentials 2019 product key directly via e-mail within 8 hours.
Product Details
Brand: Microsoft
Released on: 08-10-2018
Program type: Windows Server
Format: OLP Volume Licence
Compatibility: 32-bit and 64-bit
Language: EU Multilingual (it is possible to change language settings after installation; additional language packs are also available to be downloaded and installed separately)
Description
Tailored to meet the needs of small businesses, Microsoft Windows Server Essentials 2019 is a great solution for companies of up to 25 users. This edition bridges the gap between taking advantage of cloud services and still needing an on-premises server for reasons such as price and ability to run some of the traditional applications that do not yet have a cloud-based counterpart.
Microsoft Windows Server Essentials 2019 includes Client Access Licenses (CALs) for up to 25 users or 50 devices at a lower price point and can run traditional applications, such as file and print sharing. This digital licence is perfect for small businesses and organizations that do not rely on full-time IT support but still need to be able to take full advantage of advanced Windows Server functionalities.
Features
► Advanced Threat Protection (ATP)
► Group policy
► Volume activation
► System Insights
The initial activation of all purchased products should be performed no later than 3 months after the purchase date. Note that the initial activation period is not the warranty period of the product – all warranty details are thoroughly explained in the terms and conditions section.
System Requirements
‣ Required Processor: 1.4 GHz 64-bit EMT64 or AMD64 processor required. The processor must support LAHF/SAHF, CMPXCHG16b, and PrefetchWNeeds.
‣ Recommended Memory:  2 GB RAM (32-bit) and 4 GB RAM (64-bit)
‣ Required Hard Disk Space: 3 GB free space
‣ Required Display: 1024 x 768 screen resolution or higher
‣ Required Graphics Card: DirectX 10 graphics processor
‣ Required Connectivity: Internet access (fees may apply)
‣ Operating System: Windows 10, Windows 8.1, Windows 8, Windows 7, Windows Server 2016, Windows Server 2012 R2, Windows Server 2012, or Windows Server 2008 R2.
If you have any further inquiries please do not hesitate to contact us!
Microsoft
Microsoft Corporation is an American multinational technology corporation producing computer software, consumer electronics, personal computers, and related services.
There are no question found.
Warranty
We are proud to offer a lifetime product warranty on all of our digital products. We understand that buying digital licenses can sometimes be unpredictable, and we want you to feel confident in your purchase for years to come.
Our lifetime product warranty covers any issues related to our license keys, so you can rest easy knowing that your purchase is protected. If you ever experience an issue with your product, simply contact us and we will be happy to provide technical support and assistance in resolving the issue. We are committed to providing exceptional customer service and ensuring that you are completely satisfied with your purchase.