Windows 12: Release date and features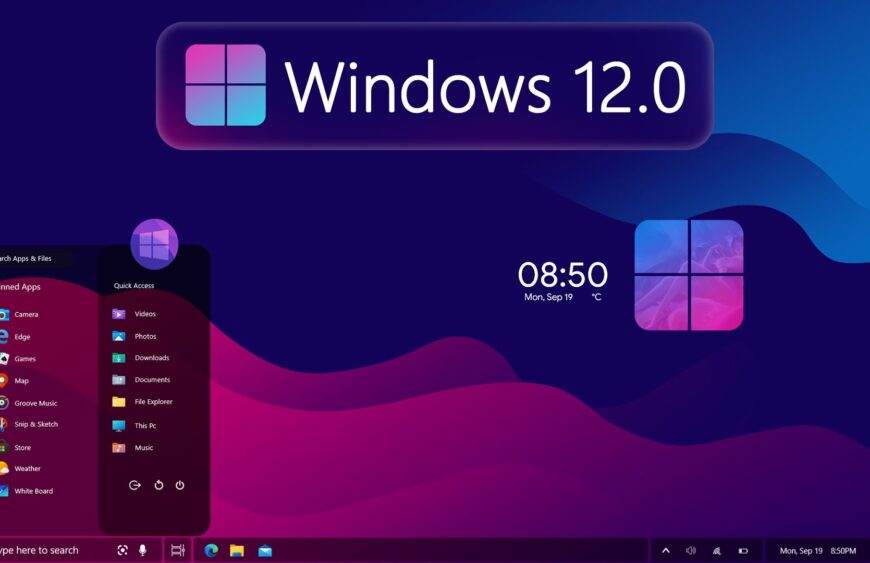 Microsoft is reportedly already preparing the next major version of Windows, which we expect to be Windows 12. Here's what we know so far.
It may be hard to believe, but Windows 11 is nearly two years old now, with a few updates already under its belt. We got Windows 11 version 22H2 in 2022, and multiple Moment updates throughout 2023, with version 23H2 also starting to roll out now. Despite that, all signs point to Microsoft shifting focus to Windows 12 in the future, with reports indicating that this entirely new version will be launching in 2024.
Microsoft hasn't officially announced a new version of Windows. In fact, it's downplayed reports we've heard about Windows 12. Officially, the company is committed to annual updates and smaller feature updates for Windows 11. Still, it's never too early to start looking ahead, and there's a good chance we'll see a follow-up to Windows 11 at some point in the future. Let's take a closer look at what we expect for now.
When will Windows 12 be released?
According to reports, the next major version of Windows is going to launch at some point in 2024, roughly three years after Windows 11's debut. That's all we really have right now, and it might be a while before we have any more information. If past releases are any indication, Windows 12 should arrive in the fall, or at least the second half of the year, but that's not set in stone. Microsoft has denied the reports that it's working on Windows 12, but considering we're still some time away from its launch, the company could simply be holding its cards close to its chest.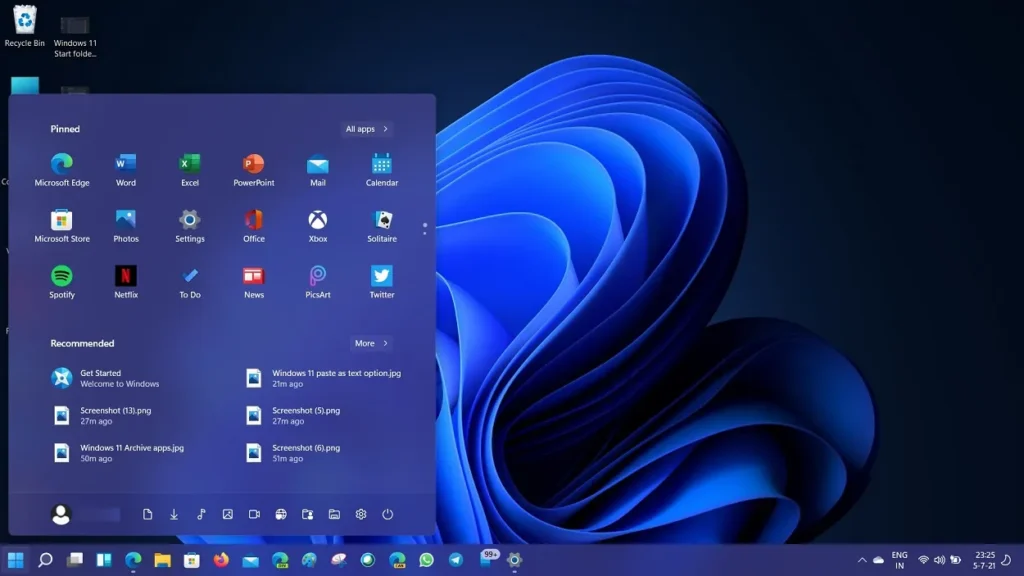 If you're in the Windows Insider Program, you might see Windows 12 features show up gradually over the next two years, though Microsoft will likely keep labeling them as Windows 11 features until we're much closer to the release date. Not every feature in the Insider Program will be part of Windows 12, though, as many of them roll out via smaller updates, but some of them may be looking further ahead. We might not see Windows 12 exclusive features until we're closer to its release, however. After all, Windows 11 was a fairly well-kept secret until it was almost finished.
Will Windows 12 be a free upgrade?
One of the big questions you're likely to have is whether you'll have to pay to upgrade to Windows 12 when (and if) it releases, but thankfully, that's unlikely. Microsoft has been set on offering major Windows updates for free to existing Windows users for a few years now, and it only makes sense for that to continue. Of course, Windows 12 itself likely won't be free, so if you don't have a Windows license at all, you're still going to have to buy it.
What might get you to spend money is whether your PC is compatible with it, but that's a different matter worthy of its own section.
Will I be forced to upgrade?
The most likely answer to this is no. Microsoft has significantly eased up on its push to get users to install new versions of Windows by force. Windows 11 is still an optional update for Windows 10 users, and most likely, that approach will continue with future releases.
Updating to new versions of Windows can be mandatory if your version of Windows is nearing the end of its support period. For example, the original release of Windows 11 will be supported for 24 months if you have a Home or Pro edition of Windows. So, while Windows 11 version 22H2 isn't mandatory, it will probably be installed automatically in 2023, so you can keep getting security updates going forward.
However, if you look at what's happening with Windows 10, Microsoft is still delivering security updates for that operating system, and there are new feature updates every year. They don't actually add big new features, but they extend the support period for your PC. Windows 10 as a whole is supported until October 2025, and instead of pushing users to Windows 11, Microsoft is keeping them on Windows 10 through these smaller updates. It's likely that Windows 11 will receive the same treatment once Windows 12 is released, so you won't be forced to upgrade.
What's new in Windows 12?
It's still too early to know for sure what Windows 12 will encompass. However, some reports and leaks have given us a look at what might be part of this major update.
A new desktop UI
A more modular approach
Faster updates
AI features
That's all we can say about Windows 12 right now. Even the name isn't necessarily set in stone at this point, but this is the easiest way to refer to the next version of Windows. We'll be sure to add more information as it comes over the next couple of years, so keep checking back for updates.